Using Overlap To Grow Your Business
HR and payroll system provides an automated solution for managing HR department activities starting with recruitment process, managing employees, and ending with the coordination between HR department and payroll system.
Today's Companies demands a more proactive, strategic role for the human resource department. As competition for managers, employees and candidates are demanding more from human resource and human resource information systems , Overlap provides these capabilities and more, helping you to manage your manpower, improve human resource processes, and enhance employee satisfaction for greater efficiency and cost savings across the enterprise.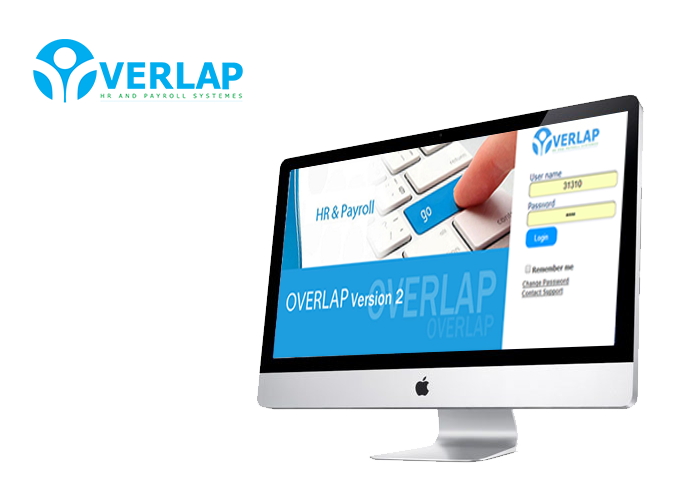 Overlap automates your human resources processes, enabling you to track, manage, and analyze all your employee data from application to retirement. Benefits, and Absence tracking tools, all within this our application, give you greater control over staffing, time off, and benefits administration, with paperless workflows designed to walk managers and employees through common set up and administration operations for improved efficiency.
Powerful Performance Management, Reporting, and Analytic functionality helps you align your corporate goals with employee performance.
Manage People not Paper
The main object for using the overlap systems make your tasks and duties more easily and Simplified, covering your simply and complicated cases meet you ,running reports , transaction adjustment and all you need for customization screens and reports to suit your requirement.
Core Features
Gain Time & Be Organized
Store all your confidential information in one place and say goodbye to filing cabinets and spreadsheets, simplified its best way to organize your employee files
Track Vacation, Leaves and Attendance
You don't have to work with a complicated spreadsheet again. Input your company's vacation and leave policies and overlap will track the number of days available based on years of service.
Salary & Job History
Document all salary and job changes. View the salary history of each employee online including salary, bonuses and all deductions. Quickly view work history such as promotions and length of employment in a position.
Job Performance Reviews
Track all employee's appraisal reviews including past reviews, Create manager's comments under each employee.
Benefits
Define benefits plans for each employee. Track their eligibility dates, premiums paid, beneficiaries, multi-employer coverage.
Security
Control confidential information with various security levels for different users. Overlap helps you comply with the new privacy laws.
Export and Import
Easily export employee information to any extensions. This functionality is great for customizing reports and importing information into other programs.
username: 31310
password: 2345