Many companies have no efficient way to manage and monitor the workflow and resources process progress in the stock and to keep monitoring of its finical situation. All their functionality are done manually.

A complete range of HR software solutions,
All integrated, to meet your HR management requirements.
Supports Multiple Companies, Multiple Locations, Multiple Languages, Employee Self Service, and much more…


Untangle NG Firewall manages every aspect of network control from content filtering to web caching, remote access to policy enforcement, all in one simple, drag & drop interface.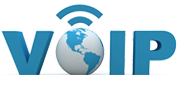 Voice over IP (VOIP) is developed in order to access to voice communication in any place around the world even between the company's branches in the country.
If you are considering your monthly phone bill, VOIP is definitely your first choice.